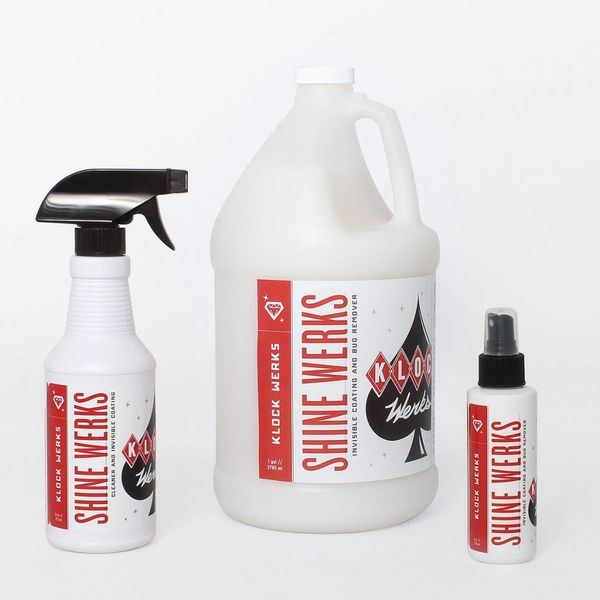 SHINE WERKS Starting at
The recommended cleaner for your Klock Werks Flare™ Windshield, and more!
Shine Werks cleans, shines and protects plastic, leather, acrylic, plexiglass, lexan, chrome, fiberglass, and paint. Invisible protective coating protects surfaces and repels dirt, dust, fingerprints, smudges and bugs. Resists scratching and marring of surfaces. Dries quickly and buffs to a streak free shine!
Made in the USA.
Reviews