LED TOMBSTONE TAILLIGHT FOR HARLEY-DAVIDSON® Starting at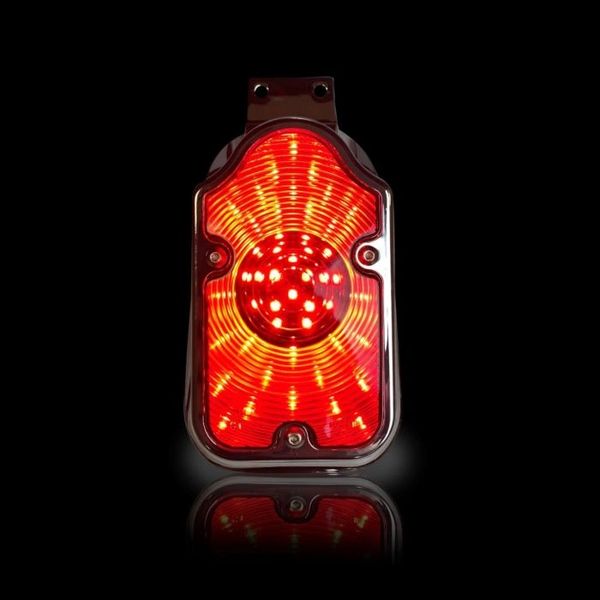 LED TOMBSTONE TAILLIGHT FOR HARLEY-DAVIDSON® Starting at
CD-TOMBSTONE
LED TOMBSTONE TAILLIGHT FOR HARLEY-DAVIDSON®
SUPERIOR RUN/BRAKE LED ILLUMINATION
48 dual intensity red LED tombstone board with plug & play 1157 connector. Direct replacement for stock bulb in Harley-Davidson® Tombstone taillight housing (OEM# 68280-05). Uses existing lens and bucket while providing super bright running & brake illumination. Provides full coverage of lens with no cutting or splicing required. DOT/SAE compliant when used with stock red taillight lens or Custom Dynamics® Smoked Tombstone Taillight Lens (sold separately).  
Fits 1997-2003 Harley-Davidson® Softail Heritage Springer (FLSTS), 2005-2007 Softail Springer Classic (FLSTSC), 2005-2017 Softail Deluxe (FLSTN) and 2007-2008 Road King CVO™(FLHRSE)
Convert the OEM license plate illumination bulb to LED with the 194 License Plate Illumination Bulb (sold separately). 
Magic Strobes™ Brake Light Flasher can also be installed to add strobe or flash to brake light.
Reviews