LOW PROFILE LED FENDER LIGHTS FOR TRIGLIDE®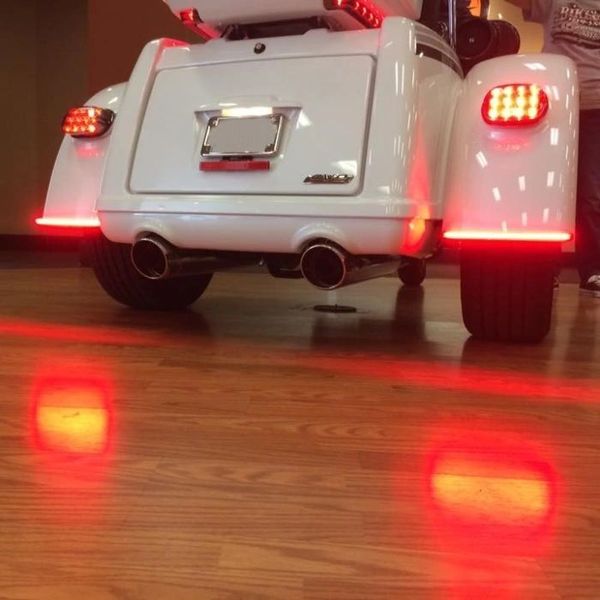 LOW PROFILE LED FENDER LIGHTS FOR TRIGLIDE®
CD-TGFENDER
LOW PROFILE LED FENDER LIGHTS FOR TRIGLIDE®
Low Profile LED Fender Lights offer over 65 dual intensity red LEDs per unit behind a red or smoked lens for run, brake and turn signal function. Each low profile light bar mounts to the bottom of the rear fenders with tape with extended wire for plug and play installation behind the OEM rear taillights. 
Plug and play installation on US Model 2009-2020 Harley-Davidson® TriGlide (FLHTCUTG), 2010-2011 Street Glide Trike (FLHXXX) and 2020 CVO TriGlide (FLHTCUTGSE). Does not fit 2020 International models. 
Note: Functions as brake & turn only on US model 2020 CVO TriGlide (FLHTCUTGSE) 
Use in conjunction with Custom Dynamics® Magic Strobes™ Brake Light Flasher module to add full contrast brake flash or strobe patterns for even more visibility!
Convert rear fender TriGlide Brake Lights to LED with a plug and play ProBEAM® LED Taillight
Reviews