ALL-IN-ONE DYNAMIC LED BATWING FAIRING VENT INSERT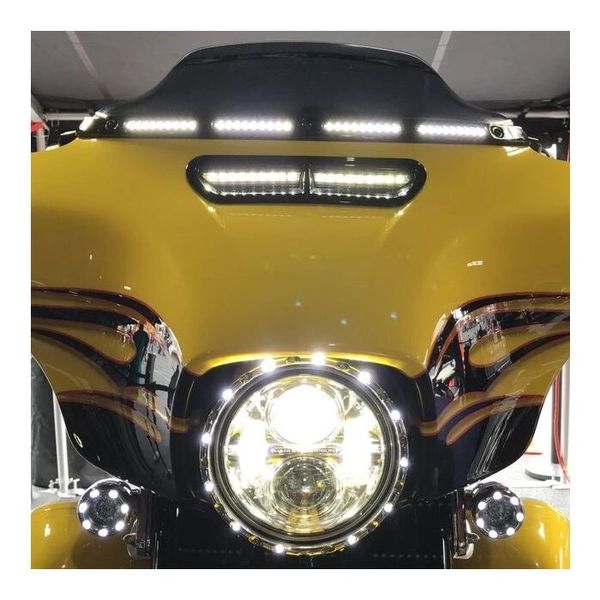 ALL-IN-ONE DYNAMIC LED BATWING FAIRING VENT INSERT
CD-VENT-AW
ALL-IN-ONE DYNAMIC LED BATWING FAIRING VENT INSERT
ALL-IN-ONE VENT INSERT WITH WHITE RUNNING LIGHT & AMBER TURN SIGNAL
Replace the factory batwing fairing vent with our NEW Dynamic LED Batwing Fairing Vent Insert. This part combines our popular Decorative Fairing Vent Insert with super bright white LED running lights and amber led turn signals. Unit is available with a Gloss Black or Chrome finish with stainless mesh. 
Unit snaps in place to fit snug against the fairing and offers simple plug and play installation behind the fairing. Adds eye-catching visibility without compromising the airflow from the OEM vent.
Replacement for OEM Part 29200007 on 2014-2020 Harley-Davidson® Touring Models with Batwing Fairings (Electra Glide, Ultra, TriGlide and Street Glide models) including CVO™.
Perfect match to our Dynamic LED Batwing Windshield Trim and LED Bat Wingz™ to light up the Harley-Davidson® Batwing Fairing. 
Reviews